While you are able to work collaboratively and get feedback from others, in order to demonstrate your competency, you must submit your own individually developed / created portfolio of evidence (written responses, annotations, and created and collected artifacts). For additional information, see the BloomBoard Support article "Policy & Guidelines for Working together on a Micro-credential".
Below are tips that will help you navigate collaboration with a colleague.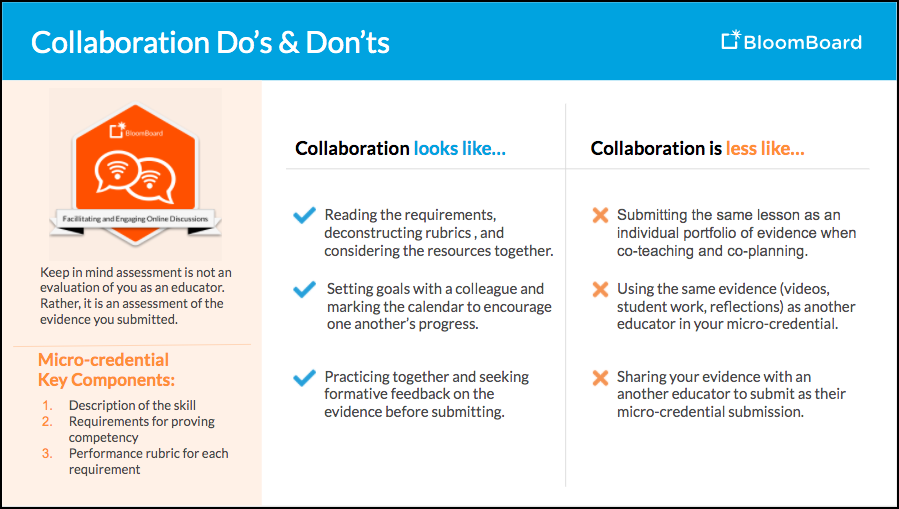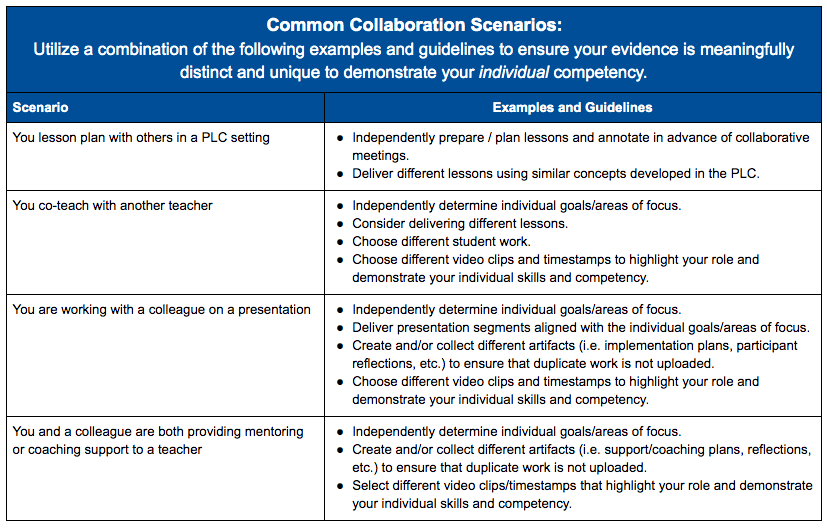 Helpful Hint: Right-click on either chart to open the image in a new tab for a larger view.