Lake Erie College students can sign into their BloomBoard account through Lake Erie Online (LEO). You must have previously set up your Lake Erie College email account ending in @lec.edu. Make sure to use your LEC email address to sign in.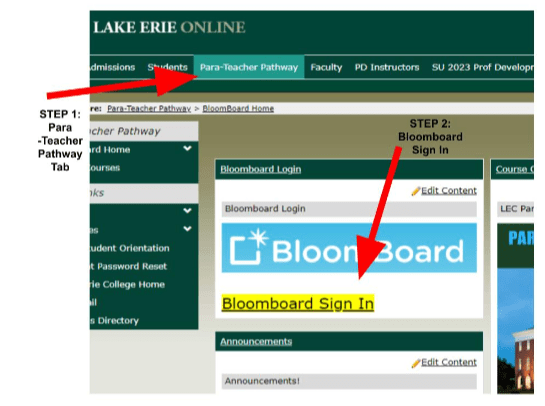 Logging in through LEO for the first time:
The first time you log in, you will be taken to the BloomBoard platform. The screen will ask you to update your account information. Enter your name and email address. You must use your LEC email address ending in @lec.edu.

You should get a screen verifying that your BloomBoard account exists. Click Link my accounts.

You will be sent a verification email with instructions to link your Lake Erie College account with your BloomBoard account. Please check your spam or junk mail folder if you do not see this email in your inbox.
Click on the link in your verification email to sign on to BloomBoard.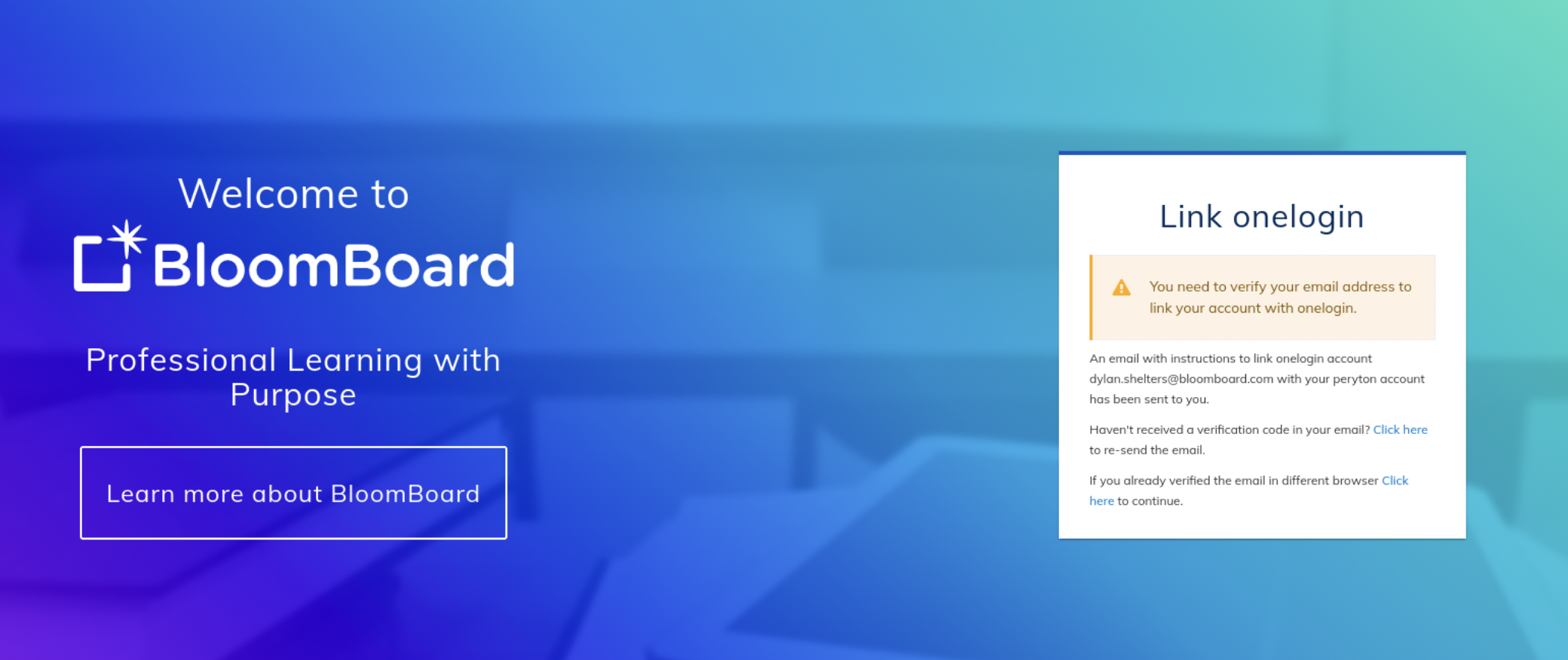 If you are unable to access your account through the LEO link, please email techsupport@lec.edu for further assistance.
If you experience technical difficulty signing onto BloomBoard, please email support@bloomboard.com.