My Work
The My Work tab contains all of your micro-credential activity. You can filter by micro-credential status to narrow your results. My Work will allow you to view evidence you have added as well as assessor feedback for micro-credentials you may not have earned even once your program has ended.
Please note, if your program is no longer accepting submissions, your view will be Preview Only. Preview Only means you will be able to view the micro-credential requirements, any evidence you have uploaded, as well as any assessor feedback you received from prior submissions. However, your ability to edit your evidence or submit the micro-credential for further review is no longer available.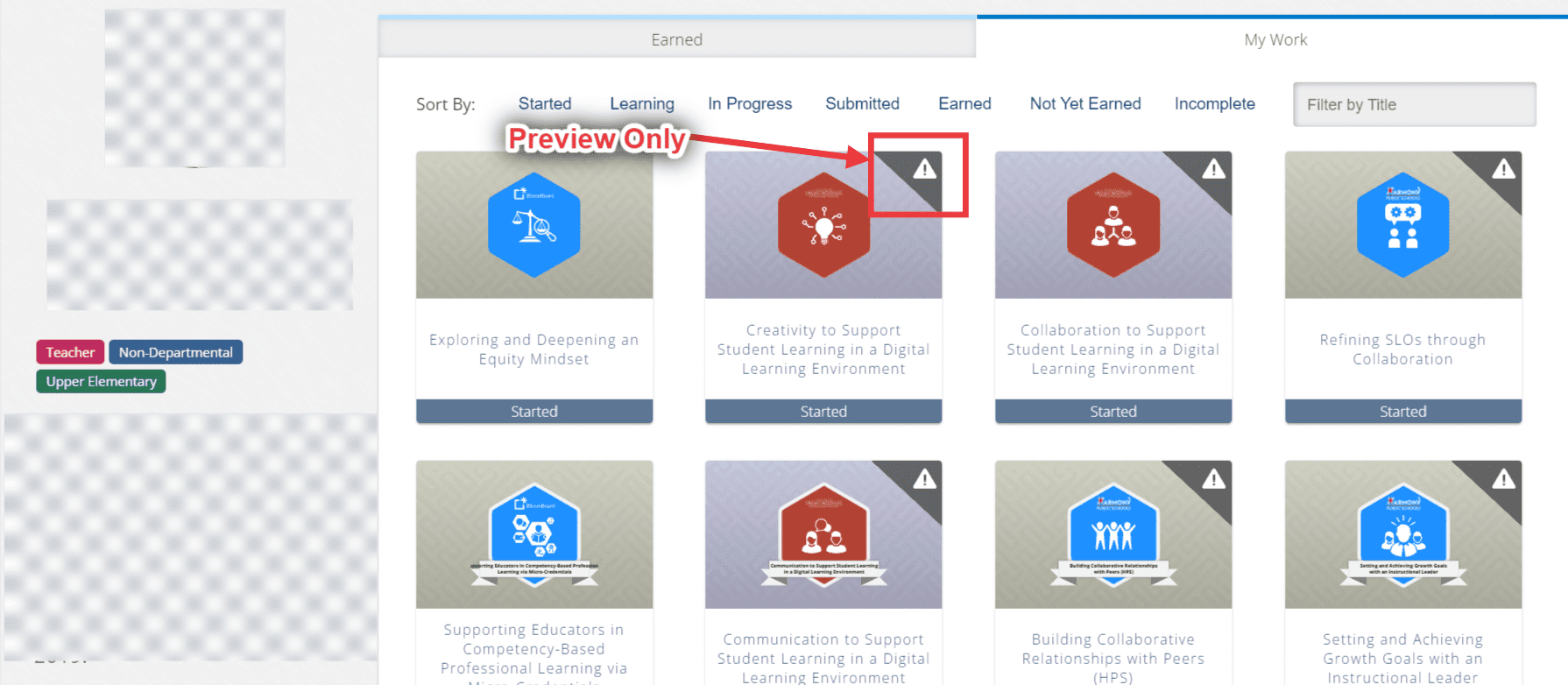 Earned Micro-credentials
Earned micro-credentials can be viewed in your profile. To access your profile, click on the My Profile box on your home page.
The default view will show your earned micro-credentials. You'll be able to sort them alphabetically or by the date they were earned. Micro-credentials earned through the 2017-2018 school year will appear below this section.
You can download your badge to share verifiable evidence and data of your earned micro-credential across the web. If you have earned a micro-endorsement, you will also be able to download a certificate of completion 24 hours after earning the final micro-credential included in that micro-endorsement.