If your submission for a micro-credential is not earned, you will receive feedback from the issuer of the micro-credential and allowed the opportunity to resubmit.  To do this:
1. Navigate to the micro-credential that was not earned.
2. Click Overall Feedback to view the feedback you were given.
3. Click Start Resubmission to continue working on your submission.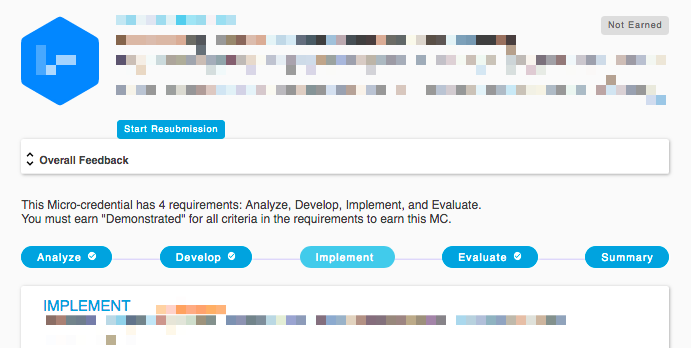 4. When you're ready to submit the evidence, click Summary.
5. Scroll to the bottom of the page and click Submit.