BloomBoard has partnered with Stripe to process credit card payments securely.
Step 1: Click Add to add the micro-endorsement to your cart.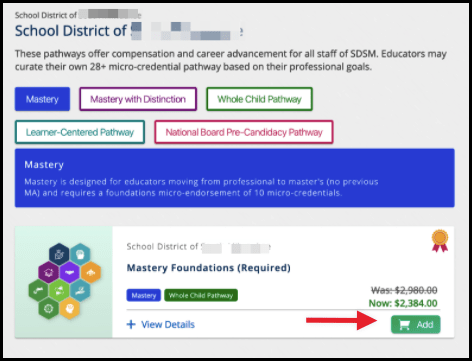 Step 2 - Click Begin Checkout to get to the Checkout page for payment options.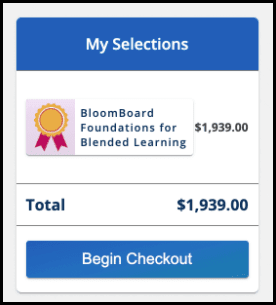 Step 3: For credit card payments, click View More in the Pay by Card row of the Payment Options table.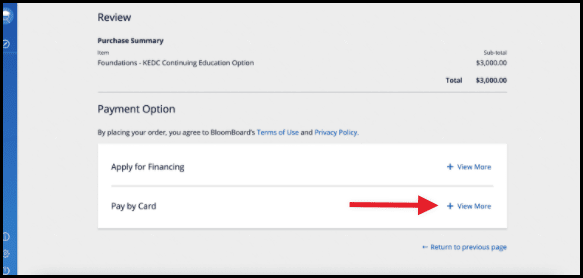 Step 4: Enter Name, Zip Code, CC Number, Exp. Date, CVC Code; once fields are complete, the Pay button will activate.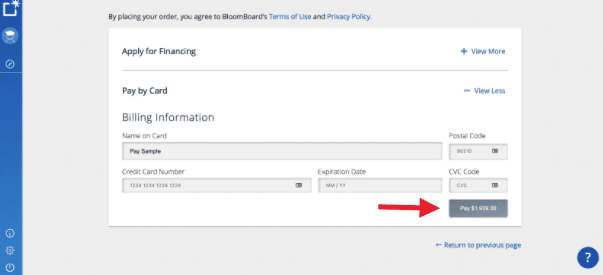 Step 5: A confirmation will appear on your screen.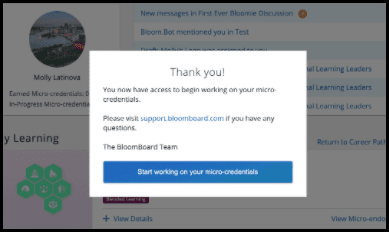 Step 6: You will receive a confirmation email from Stripe.