When reviewing the requirements for the micro-credential you are working on, it is important to note the maximum length or maximum annotated time. The timestamp annotation tool should be used to indicate what the Assessment Team should view.
Record a video
A quick way to record your video is directly from the micro-credential. Click the Camera button shown below.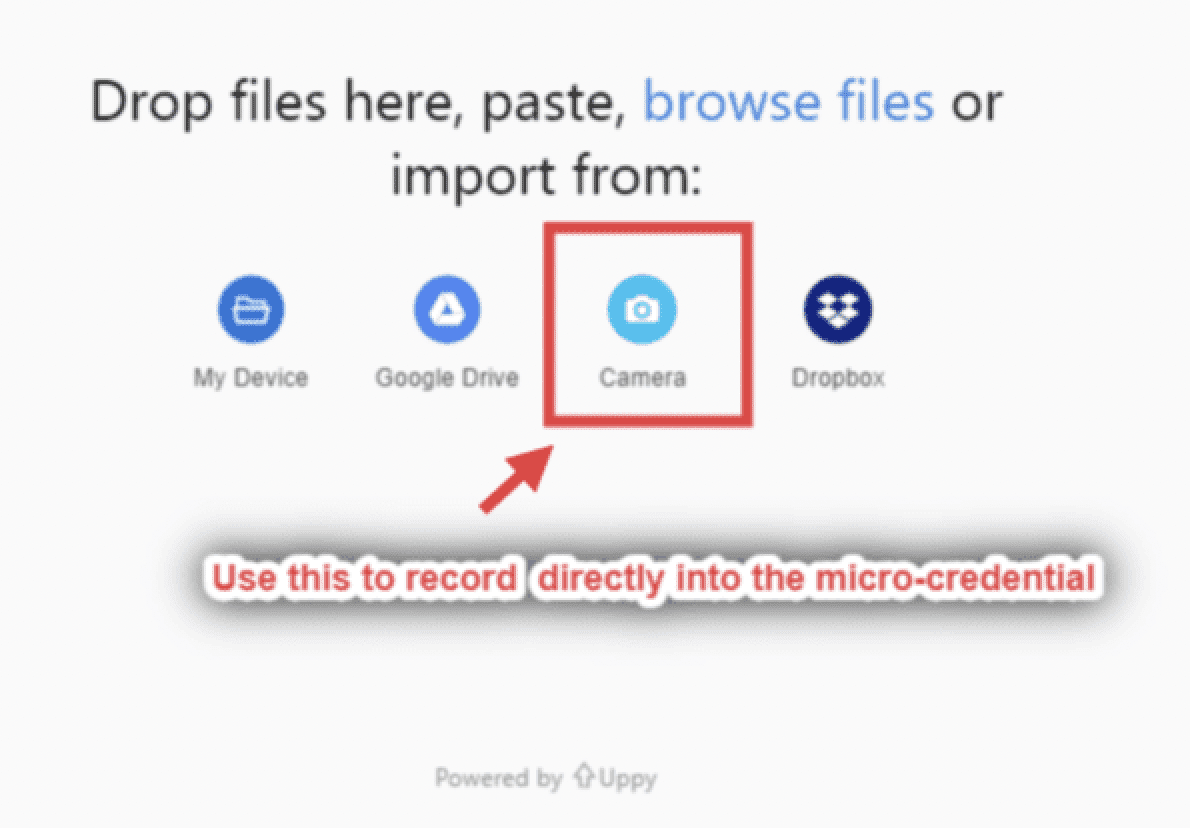 Editing/screen capturing Tools
Below are a few helpful links for editing and capturing a class recording. Note* Editing videos is not expected or required to earn your micro-credential.
Apple Device Tips
Uploading Tips
If you receive an error when uploading, your file could be too large. There are several ways to decrease the size of your file.
Use a free website to compress your file
Try to keep your file less than 300mb
Record in a lower quality (480p or 720p)
Please note that BloomBoard is not associated or affiliated with any of the links above.
Use at your own discretion.